Property Management Services
Excellence starts with a commitment to some key values. When Janie Burnett started JNB in 2004, she built it upon a foundation of dedication and integrity. That foundation is crucial whether dealing with an individual owner of one home or owners of large apartment communities. We adapt to the needs of each client to ensure their goals and objectives are met.

JNB has become one of the leading rental property management companies in Texas, providing you with award-winning service to help you get the most out of your investment. While the needs of each client may differ, the quality, integrity and personal attention do not.
Recent surveys show that hiring a professional property management firm that is familiar with the state and local laws typcially pays for themself based on vacancy reduction alone.
Whether you own one unit or thousands, JNB is the only source you need.
What does our management include?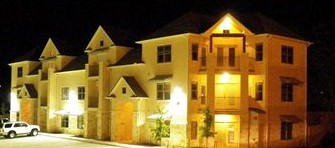 Marketing to over 60 marker-based rental web-sites as well as our own
Comprehensive resident screening process
Move-in, Move-out, and lease renewal walk through home analysis
Periodic home inspections
Monthly accounting including rent collection and paying all invoices
Notices to Residents and Evictions
Management of resident service requests
On-line owner access to Property Management System
Preparation and maintenance of lease agreements and deposits
Lease Renewals and Terminations
Securing residents for vacant units (additional leasing fee on some unit types)
JNB strives to care for your property with the same care that you would. Should the need arise for you to sell your property we can also assist in that process as we are a fully licensed real estate brokerage firm. We are committed to meeting your needs.